Supernova Remnant CTB1 - AR 00h 00m 34s DEC +62° 24' 15"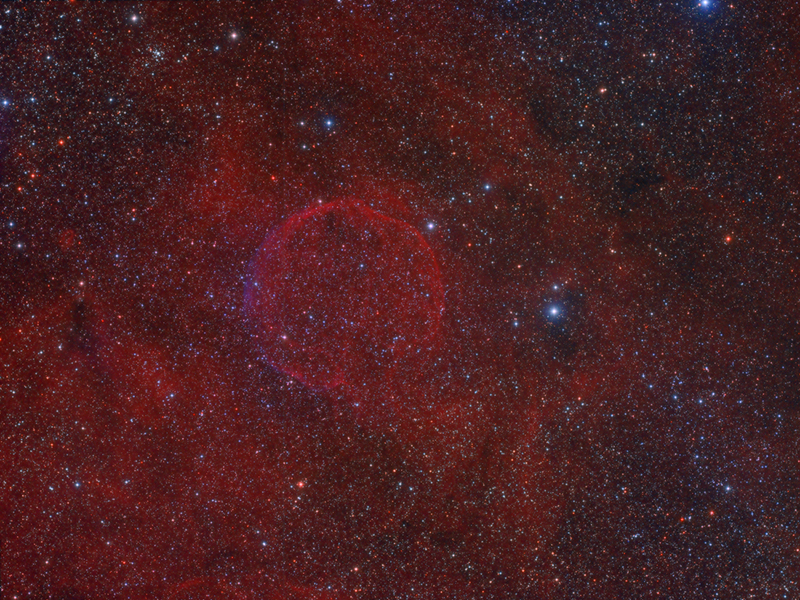 Date/Place
2011-08-31 at Tortorici (ME)
Scope
Takahashi FSQ85ED
Camera
QSI583wsg
Integration
Composition: Ha-OIII-RGB
- RGB: 6x600sec.
- Ha: 14x1200sec.
- OIII: 14x1200sec.

Comment
Faint supernova remnant,almost invisible on RGB, well cought on Ha and a little emission in OIII.Definetely hard to process.