Emission Nebula Sadr Region Mosaic - AR 20h 19m 34s DEC +39° 56' 34"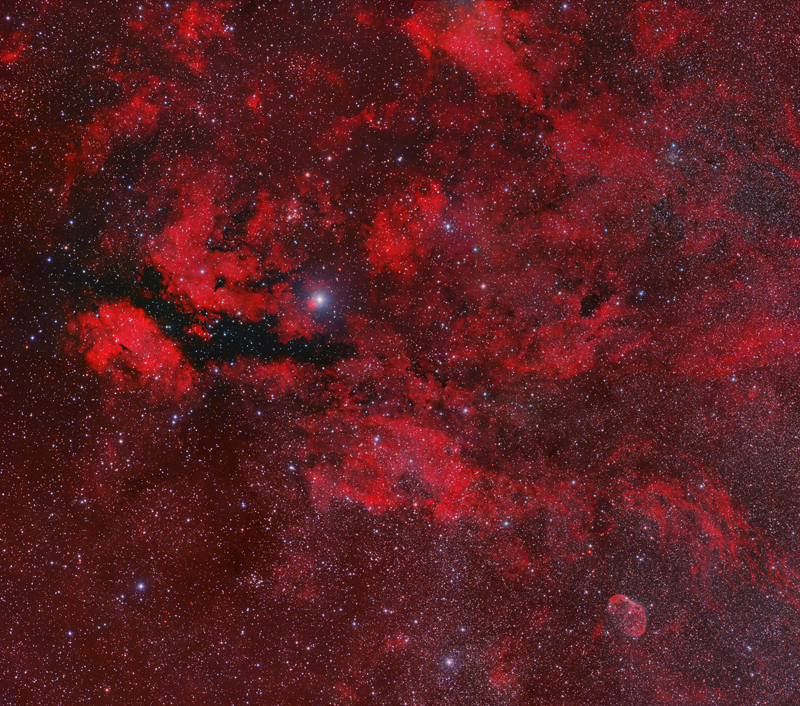 Date/Place
2013-08-05 at Tortorici (ME)
Scope
Takahashi FSQ85ED
Camera
QSI583wsg
Integration
Mosaic of four frames. Each frame is an HRGB composition with the following integration time:


H-alpha: 4x1200 sec.
RGB: 6x600 sec.

Comment
Using focal reducer.