Galaxy NGC6946 - AR 20h 35m 09s DEC +60° 10' 28"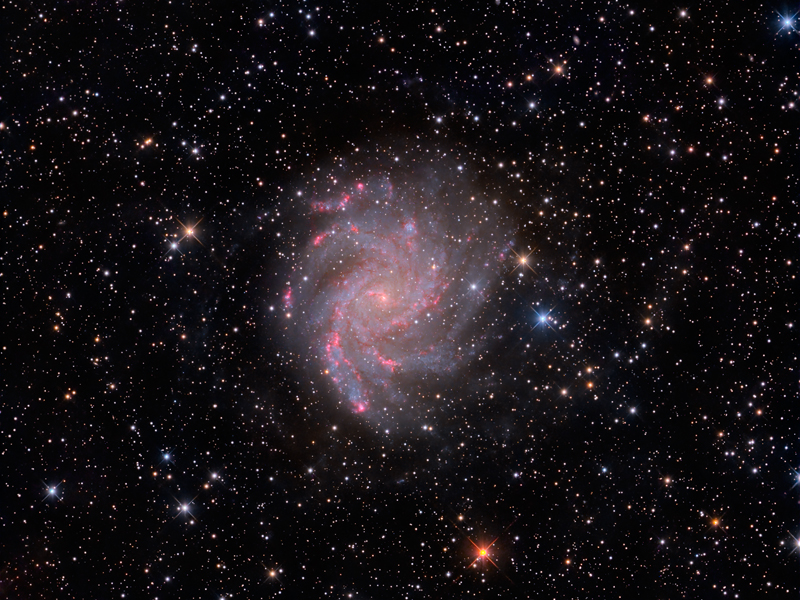 Date/Place
2014-08-25 at Monte Soro (ME)
Scope
GSO RC8
Camera
QSI583wsg
Integration
LRGB composition.L 18x600sec bin 1x1
RGB 9x600 sec bin 1x1 for each channel.

Comment
First galaxy imaged with the GSO and the QSI. First image done with the RC well collimated.