Supernova Remnant Sh2-224 & Sh2-223 - AR 05h 22m 00s DEC 42d° 4'' 3""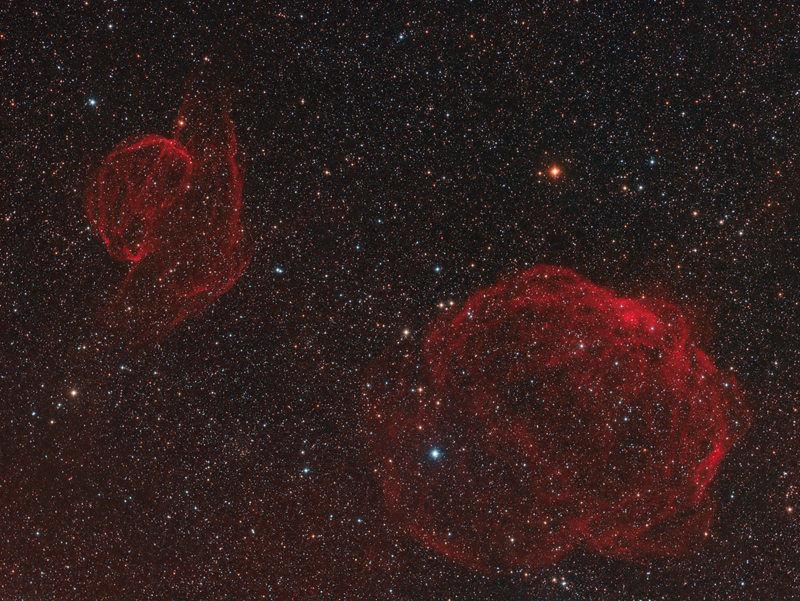 Date/Place
2011-11-26 at Saint Barthèlemy (AO)
Scope
Takahashi FSQ85ED
Camera
QSI583wsg
Integration
Taken with focal reducer.
RGB:6x600sec.
Halpha: 6x1200sec.

Comment
Processing was more difficult then I thought, despite the wealth of Halpha data, probably due to almost no data in RGB for the nebulas.