Reflection Nebula VdB 123 - AR 18h 30m 27s DEC +01° 13' 37"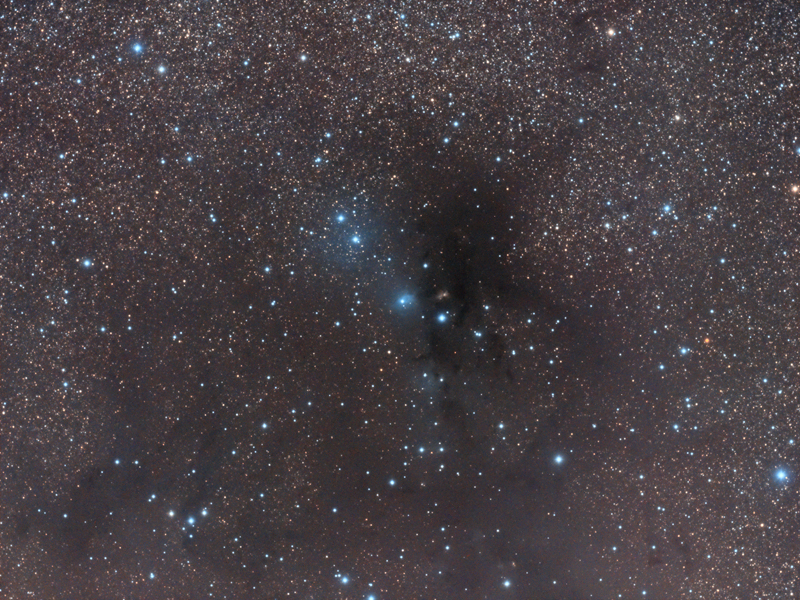 Date/Place
2014-07-02 at Tortorici (ME)
Scope
Takahashi FSQ85ED
Camera
QSI583wsg
Integration
LRGB Composition
L:24x600 sec.
RGB:13x600 sec.
Sensor Temp.: -15°C
Comment
Reflection nebula in Serpens. Interesting to notice the diffuse bluish hue superimposed to the dark nebulae in the surrounding.