Supernova Remnant Veil Nebula - AR 20h 52m 02s DEC +30° 45' 19"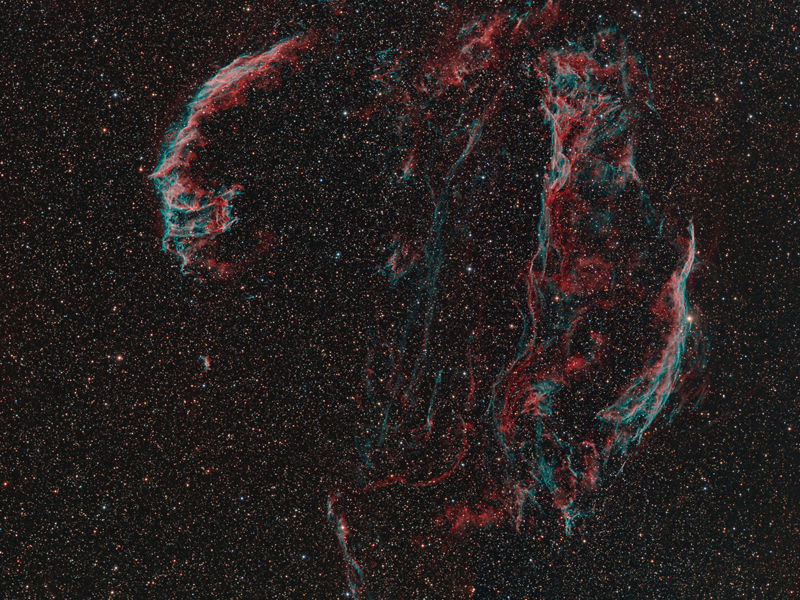 Date/Place
2012-07-16 at Tortorici (ME)
Scope
Takahashi FSQ85ED
Camera
QSI583wsg
Integration
Mosaic of two frames.
Each frame is an HaOIIIRGB composition with the following integration times:
- Ha: 5x1200 sec.
- OIII: 5x1800 sec.
- RGB:3x7*600sec.
Comment
Nice to see all filaments, especially in the OIII band.