Galaxy Hickson 68 - AR 13h 54m 29s DEC +40° 22' 43"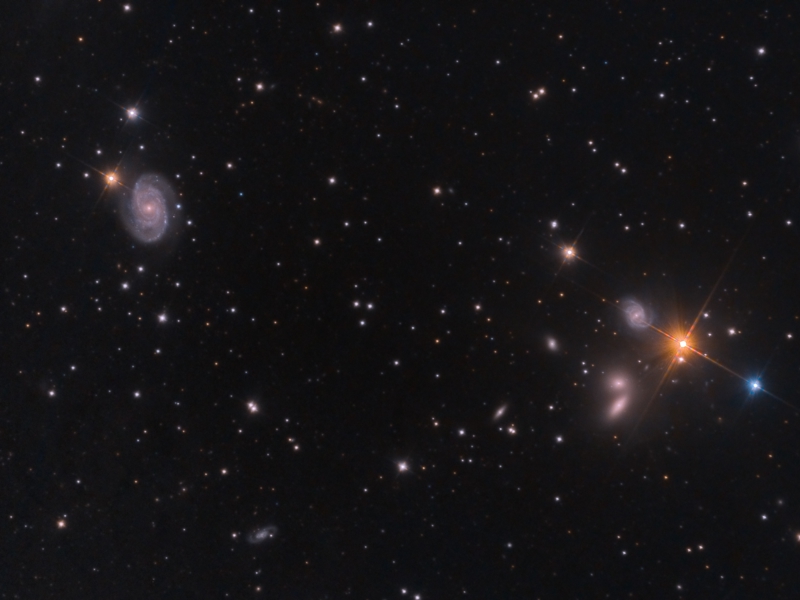 Date/Place
2013-04-12 at Pian dell'Armá (PV)
Scope
Vixen VC200L
Camera
QSI583wsg
Integration
LRGB composition.
L: 18x600 sec. bin 1
RGB: 6x600 sec. bin 2
Comment
My second galaxy cluster imaged, and the first one with the VISAC. I'm pleased with the result.