Galaxy Markarian Chain - AR 12h 27m 49s DEC +13° 17' 23"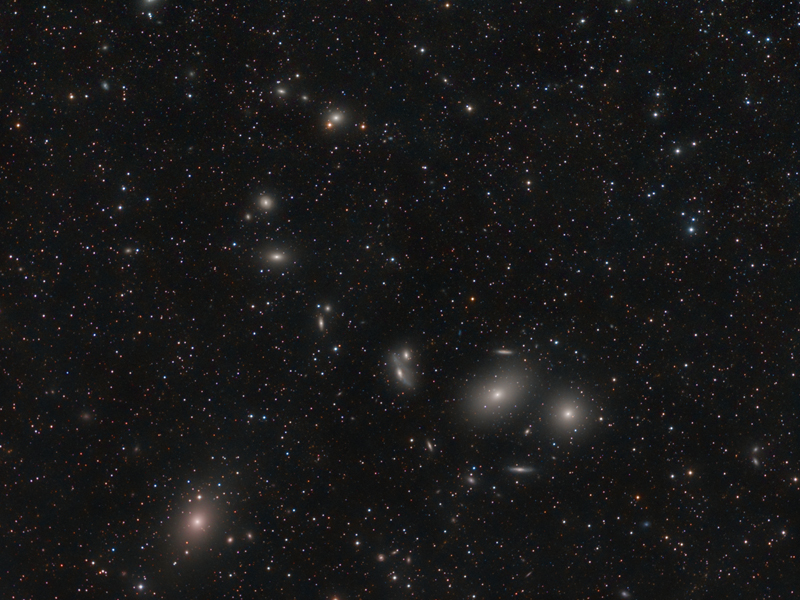 Date/Place
2012-03-16 at Pian dell'Armá (PV)
Scope
Takahashi FSQ85ED
Camera
QSI583wsg
Integration
LRGB composition
L: 16x600sec bin 1
RGB: 7x600sec. bin 2
Comment
At last I got some satisfaction with this galaxy cluster. My previous attempt could show the colors properly.